Anika Scott's new novel, THE GERMAN HEIRESS (HarperCollins) tells a different story of WWII – the story of a German Heiress on the run in post-World War II Germany.
Clara Falkenberg, once Germany's most eligible and lauded heiress, earned the nickname "the Iron Fräulein" during World War II for her role operating her family's ironworks empire. It's been nearly two years since the war ended and she's left with nothing but a false identification card and a series of burning questions about her family's past. With nowhere else to run to, she decides to return home and take refuge with her dear friend, Elisa.
Narrowly escaping a near-disastrous interrogation by a British officer who's hell-bent on arresting her for war crimes, she arrives home to discover the city in ruins, and Elisa missing. As Clara begins tracking down Elisa, she encounters Jakob, a charismatic young man working on the black market, who, for his own reasons, is also searching for Elisa. Clara and Jakob soon discover how they might help each other—if only they can stay ahead of the officer determined to make Clara answer for her actions during the war.
Propulsive, meticulously researched, and action-fueled, The German Heiress is a mesmerizing page-turner that questions the meaning of justice and morality, deftly shining the spotlight on the often-overlooked perspective of Germans who were caught in the crossfire of the Nazi regime and had nowhere to turn.
ANIKA TOOK SOME TIME TO ANSWER OUR QUESTIONS:
Can you please explain the popularity of WWII novels?
The era is perfect for stories! It has high stakes, tragedy, drama, dilemmas, sacrifices. Perfectly normal people wrestled with these things all over the world. The era is familiar to all of us one way or the other, and it's exciting to imagine ourselves swept up into such a huge, global conflict. We're living in a very different, but still turbulent moment in history, and I think this brings us closer to the generation that lived through WWII. The novels can show us great ways to cope with some of the big issues we face today.
2. What makes your novel unique?
I love WWII novels, and I get especially excited about ones that show the war from a different perspective. THE GERMAN HEIRESS is about a German woman suspected of war crimes. That's not a perspective typical for main characters in the genre! But I wanted to explore the moral ambiguity of the war for so many people. They didn't always make the right decisions, and I wanted to think about why. What drives us to do things against our conscience? THE GERMAN HEIRESS also focuses on the consequences of war. The postwar era when Germany was completely destroyed and occupied by the Allies is a fascinating time.
3. Guilt is powerful. It can either motivate one or paralyze a person. How does this emotion work with your main character?
Clara's guilt definitely drives her to action. It gives her the strength to endure a lot of the hardship that was a fact of life for Germans after the war. She's determined to become a different woman than she used to be, but that can only happen if she has the courage to face who she really is and what she's done.
4. Did being a journalist help you with the process of researching your novel?
Definitely! Journalists get a lot of flak for how they select the facts, but it's an absolutely necessary part of the job. We always know a lot more than we can put in an article. That's even more true when researching a historical novel. I probably left 90% of my research out! Journalism has also taught me to just talk to people, get them into a conversation. I did that with German retirees who were children after WWII.
5. If your book was turned into a film, cast the characters.
I have to use some actors from classic film because I love them! I love film noir, and thought a lot about it while I was writing THE GERMAN HEIRESS. I always saw Gene Tierney as Clara Falkenberg. As Jakob Relling. . .maybe a slightly less handsome Alain Delon when he was very young. And make him blonde. Willy is hard; I don't know that many teen actors.
6. What's next?
I'm finishing up another postwar novel, this time set in 1947. It stars two Soviet sisters who are swept up into the crimes of a German who's in the business of blackmailing allied officers in occupied Berlin. The Cold War is starting up, and it'll force the sisters to wrestle with their loyalties, loves and betrayals. It's been fascinating to research how Soviet army and military government officials lived in Berlin at that time, and how they felt about the new Cold War.

Purchase Links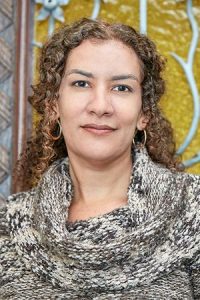 About Anika Scott
Anika Scott was a journalist at the Philadelphia Inquirer and the Chicago Tribune before moving to Germany, where she currently lives in Essen with her husband and two daughters. She has worked in radio, taught journalism seminars at an eastern German university, and written articles for European and American publications. Originally from Michigan, she grew up in a car industry family. This is her first novel.
Find out more about Anika at her website, and connect with her on Facebook and Twitter.
Thank you TLC Book Tours we have one copy to giveaway. Just tell us the latest WWII novel you've read and why you liked or didn't like it. We'll announce a winner soon. Good luck.
GIVEAWAY: USA only
#WilliamMorrowBooks #HarperCollins #WWII #TheGermanHeiress #TLCBookTours