Giveaway Closed
In Sullivan's Crossing, author Robyn Carr has created a place where it brings out THE BEST OF US (Mira). Good people, powerful emotions, great humor and a healthy dose of common sense are the key ingredients to a happy life. It's a place you'll want to visit again and again.
Dr. Leigh Culver loves practicing medicine in Timberlake, Colorado. It is a much-needed change of pace from her stressful life in Chicago. The only drawback is she misses her aunt Helen, the woman who raised her. But it's time that Leigh has her independence, and she hopes the beauty of the Colorado wilderness will entice her aunt to visit often.
Helen Culver is an independent woman who lovingly raised her sister's orphaned child. Now, with Leigh grown, it's time for her to live life for herself. The retired teacher has become a successful mystery writer who loves to travel and intends to never experience winter again.
When Helen visits Leigh, she is surprised to find her niece still needs her, especially when it comes to sorting out her love life. But the biggest surprise comes when Leigh takes Helen out to Sullivan's Crossing and Helen finds herself falling for the place and one special person. Helen and Leigh will each have to decide if they can open themselves up to love neither expected to find and seize the opportunity to live their best lives.
This is the first book I've read in the series, but it stands alone! The dialogue is so real, these characters sound as if they're chatting with the author. I'm going to have to check out the rest of the series, to find out what I missed. Enjoy with a nice cuppa!
*****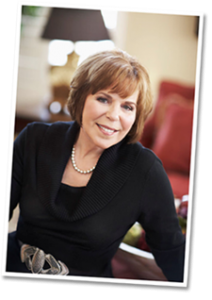 Robyn Carr was a young mother of two in the mid-1970s when she started writing fiction, an Air Force wife, educated as a nurse, whose husband's frequent assignment changes made it difficult for her to work in her profession. Little did the aspiring novelist know then, as she wrote with babies on her lap, that she would become one of the world's most popular authors of romance and women's fiction, that 11 of her novels would earn the #1 berth on the New York Times bestselling books list.
In the eight years since Robyn's A Virgin River Christmasscored her first New York Times success in 2008, the Las Vegas author's novels have spent 231 weeks on that prestigious list. Amazingly, sales of her books in digital and print have risen with each successive novel. Her 20-book Virgin River series alone has netted more than 13 million copies. That series' sixteenth title, Bring Me Home for Christmas, scored the #1 slot not only on the New York Timeslist but on two others as well—Publishers Weekly and Barnes and Noble.
Proof of Robyn's international popularity is also in the numbers. Over the past 17 years, 41 Robyn Carr titles, with collectively 27 million copies in print, have been translated into 19 languages in 30 countries.
As a sign of the significant contributions Robyn has made to the genre, the Romance Writers of America, the trade association representing 10,200 members who write romance and live in 35 countries, has announced Robyn as the winner of the 2016 Nora Roberts Lifetime Achievement Award.
"I discovered romance novels when doctors instructed me to stay down and keep my feet up during a complicated pregnancy," Robyn said. "A neighbor brought me ten paperbacks a week to read. And I was hooked. I started to write them, but it wasn't an easy ride. After critiquing my third manuscript at a writers' conference, one novelist suggested I find something to do for which I had talent. Fortunately, I ignored her and persevered. I was first published in 1978, with an historical titled Chelynne, but it took me 30 years to score that first New York Times placement."
Although Robyn's earlier novels were historicals, she found the voice that has resonated with readers by writing a blend of contemporary romance and women's fiction—books that not only entertain but also address sensitive issues, such as domestic violence, Post-Traumatic Stress Disorder, workplace burnout and miscarriage, anything that can compromise a woman's happiness because she's female. There have been standalone novels—and wildly popular series. First there were the Grace Valley books, set in small-town California. Then came Robyn's break-out, 20-story Virgin River series, which takes place in a rugged outpost in northern California's redwood forests. More recently, her nine-book Thunder Point series in a friendly coastal Oregon community has captured readers' hearts. As a measure of their popularity, Robyn's third Thunder Point novel, The Hero, debuted in the number one spot on eight national bestseller lists. All of her books are about strong women.
Besides strong, likeable characters who face real-life issues while making and maintaining close relationships with friends and lovers, what has made Robyn's Carr's novels phenomenally successful?
Two academics might have discovered the answer in their 2005 study of Robyn's Virgin River series. Jessamyn Neuhaus, professor of U.S. history and popular culture at SUNY Plattsburgh, N.Y.; and John Neuhaus, who holds a Ph.D. in sociology from Western Michigan University and taught classes in social theory and inequality at Grand Valley State University, published their paper in the Spring 2015 issue of Studies in Popular Culture.
The series "shatters the order of things prevailing . . .," they wrote in "Envisioning Utopian Possibilities in Robyn Carr's Virgin River Romance Novels." Virgin River "suggests a communal mode of living that contrasts in some important ways with the rampant individualism of twenty-first century American society . . . depicting Virgin River as a believable community that prioritizes friendships, sharing of resources, and social solidarity above individual achievement and consumerism."
In Robyn's own words, which they cited, "'Neighbors are committed to neighbors,' who automatically come together in times of need."
A better way of living? Who knows, but readers obviously enjoy reading Robyn's stories about people who, the academics note, "prioritize relationships with each other over individual gain."
Readers discovered some of the same—but a lot more—in Robyn's April 2016 novel, What We Find, her debut hardcover for MIRA Books. In this launch of her new Sullivan's Crossing series, set in the heart of the Rocky Mountains, What We Find explores the healing powers of rural Colorado in a story of fresh starts, budding relationships and one woman's journey to finding the happiness she's long been missing. Next up for Robyn: The Life She Wants, out in October 2016, finds a woman humbly cleaning up after herself, paying her dues and rediscovering herself after poor decisions she made earlier in life.
Robyn and her now-retired husband enjoy traveling, often taking research trips together. Their children are grown—her son is an Army surgeon; her daughter, a police detective/hostage negotiator. Robyn says that, in addition to reading her novels and making snide remarks about how she's used family scenarios to her advantage, they have made her a happy grandmother.
We're fortunate to have one copy of THE BEST OF US. Just tell us quality you have that brings out the best in other. We'll announce a winner soon. Good luck.
GIVEAWAY: USA only please.